We supply NovoGen Brown, Shaver and Warren point of lay pullets at very competitive prices.
For the back garden - Smallholder - Egg producer - Retailer
Open 7 days a week, see Contact & Opening Times.

Our Point of lay chickens are fully vaccinated and are available from 17 to 21 weeks old. All our birds are barn reared with Litter and perching areas. Warrens, Shavers and NovoBrown are perfect as pets and are bred specially for free range. They quickly become tame and friendly and lay eggs all year round.
£5.00 to £7.90 More

17 week old Chickens for Sale - Ready Feb 2016

Delivery may be available.
See Chickens for Sale for full details.
Special Offers (collect only)
Reduced Prices on Feed
1 - 4
5+
10+
20+
20kg Farmgate Layer pellets
£7.70
£6.90
£6.30
£5.90
20kg Farmgate Layer mash
£7.70
£6.90
£6.30
£5.90
20kg Farmgate mixed corn
£7.90
£7.40
£6.70
£6.30
MORE >
Buy any 5 bags and get 5 bag discount on all.
Buy any 10 bags and get 10 bag discount on all.
Buy any 20 bags and get 20 bag discount on all.

50 bag pallets of Layer Pellets or Mash £280.
(all of the same type, not mixed) collected or with £10.00 delivery. See Delivery Information.
Reduced Prices on Incubators
"Smite" mite spray + mite powder
£8.55 inc VAT
3 Smite Powder
£10 inc VAT
3 500ml Nettex Totla Mite Kill consentrate
£19 inc VAT
MORE >
1 - 9
10 pack
Nutri Peck block
£1.95
£17.20
MORE >
1 - 4
5+
Chick box nest box for upto 8 chickens
£23.93 + VAT
£21.93 + VAT
MORE >
Professional wide rimed heat lamp
£16.30 + VAT
250W or 150W bulb
£4.03 + VAT
MORE >
3kg Stalosan F Disinfectant Powder for bedding and run.
£6.23 + VAT
8kg Stalosan F Disinfectant Powder for bedding and run.
£14.56 + VAT
MORE >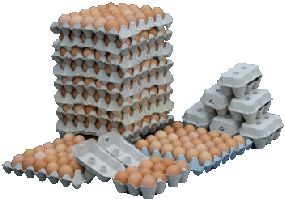 Direct from the farm from only £1.20 per dozen (Medium) &nbspMORE >

from £1.80 MORE >
TOP OF PAGE